Farm Stay National Park Tour
This tour was set up and organized by Phong Nha Farm Stay since the tourism has justst started in Phong Nha. National Park Tour has been recommended by many travelers because of  its professional and high quality. If you want to experience a day with National Park and caves. This is the first option you should pick.
Phong Nha Farm Stay National Park Tour
Hang En Adventure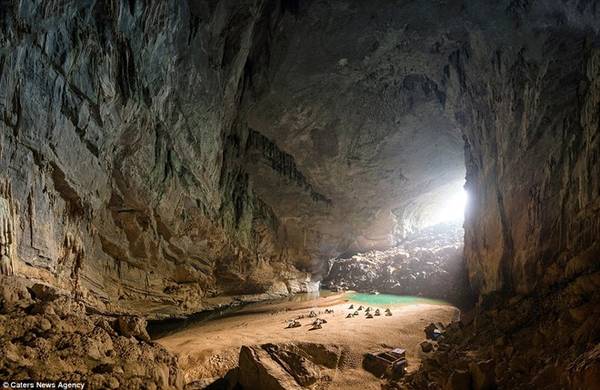 Currently considered to be the 3rd largest cave in the world after Hang Son Doong and Deer Cave in Malaysia, Hang En is quickly becoming one of the most recognisable and impressive caverns on the planet. Deep in the Phong Nha-Ke Bang National Park, the two day, one night adventure has been said to have the biggest 'wow' factor in all of Vietnam.
If you are interested in a massive cave and staying overnight in it. Pick this tour to enjoy it.
Hai's Eco Conservation Tour
This is the only tour in Phong Nha that is not including any caves. Eco Tour focuses only on conservation works of  Phong Nha – Ke Bang National Park and someone who has been trying to help it.
Phong Nha – Ke Bang National Park is one of the best biodiversity spots in the world and one of 10% world heritage sites in the world has 3 creterias. You might see the National Park with National Park tour from outside or you might enjoy the forest with Hang En Cave. But if you want to experience the real Vietnam jungle; see the wildlife animals and learn to know more about conservation background of this region. Go out with Hai, a local expert in Phong Nha, he will show you all at one.  Book this tour for a remarkable time.
Paradise Cave 7km Adventure Trek
Paradise Cave is an impressive and huge cave in Phong Nha region. It is a must for all the travelers to visit. However it only opens 1km walk for public and most of people can not go further to see how amazing the cave is. If you love trekking in one of the longest cave in Asia. This option would make you happy to do.